Background and development
Since 2006, the J. S. Bach Foundation has been performing Bach's cantatas in a monthly concert cycle. With this rhythm of twelve concerts per year, its project to perform the complete vocal oeuvre of J. S. Bach should come to a conclusion in 2027.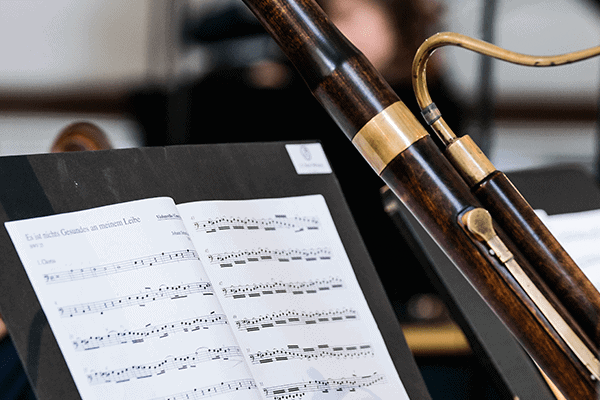 The J.S. Bach Foundation is not simply performing Bach's works one by one. Prior to each concert, a musical and theological analysis of the evening's cantata is presented in an introductory workshop. This lively exploration of specific aspects of the work gives concertgoers a better understanding of the music and libretto and helps them appreciate Bach's style. During the concert, a first performance of the cantata is given followed by a reflection lecture in which facets of the cantata are explored by a personality from cultural, business or political life. The audience is then treated to a second performance of the cantata, which is often perceived in a new light. Due to the unique nature of each cantata, it is worth dedicating a whole evening to exploring and appreciating the composition in full.
Each concert is fully documented in audio and video recordings, which is unique. Indeed, the performance of Bach's complete vocal works is already a considerable undertaking; documenting the concerts on film lends the project an even greater dimension.
The J. S. Bach Foundation is committed to raising the profile of Bach's vocal works and is active on social networks such as Facebook and Youtube. Thanks to these online platforms, the J. S. Bach Foundation has succeeded in building a global community of several hundred thousand fans. In 2015, the Foundation made all of its film recordings available on its JSB Streaming platform. For a small subscription fee, users could stream all films in the archive for a specified period.
Three years after the launch of JSB Streaming, the Foundation decided to replace the service with a new Bachipedia platform. By doing so, the Foundation aims to reach even more people – especially the young – and to share the cultural assets it has cultivated over the years.
Bachipedia is more than "just" a streaming platform. On Bachipedia, all the content that the Foundation has collected, written, researched and published about a cantata is made available – free of charge – together with the corresponding cantata recording.
On Bachipedia, the audio-visual recordings of cantata performances, introductory workshops and reflection lectures are all available in full length. In addition to the introductory workshops, the "Lutzogrammes" (hand-drawn introductory worksheets by artistic director Rudolf Lutz) are also available for viewing or download. For many years now, we having been printing detailed musical and theological notes in our concert programmes; these can now be read on Bachipedia in addition to the cantata text. The reflection lectures have also been digitised so that they can be read on Bachipedia. Around 80 of our cantata recordings have already been released on CD and published on popular online platforms such as Applemusic and Spotify. We have compiled the most important links so that you can access the audio platform of your choice with just a few clicks.
Bachipedia is a lively, constantly growing platform. In order to make Bach's oeuvre accessible to future generations, the digitisation the Foundation's extensive content has become a major goal. Browse Bachipedia and discover interesting and astonishing things about the great master and his music.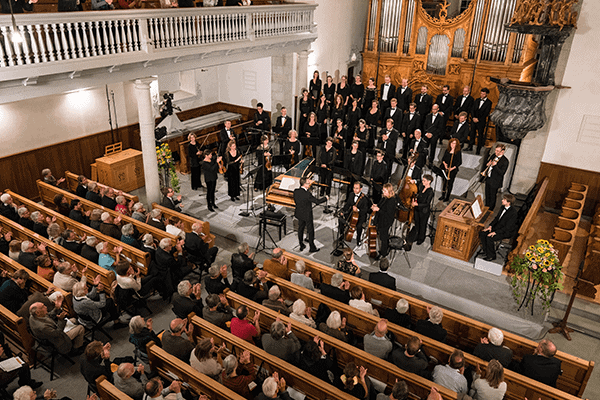 Do you like this project and would you like to support us?
Bachipedia is a major project that is separate from the Foundation's core work of performing the entire vocal oeuvre of J. S. Bach. The platform is also provided free of charge worldwide.
For these reasons, we are dependent on financial support from third parties so that we can continue to document the Foundation's extensive work and make it publicly accessible. We are extremely grateful for donations of any amount. These contributions enable us to realise the Foundation's purpose and provide an inspiring Bach experience for the youth of today and tomorrow.
Donations to our non-profit Foundation are tax deductible in Switzerland and Germany, and we are working to ensure that this will soon be the case in other countries too.