Our favourites
14 years of the J. S. Bach Foundation – favourite works from Bach's vocal oeuvre
Important note
Based on the analysis of important parameters, we came to the bitter but clear decision to shelve the entire year 2020 for the regular productions of our foundation. Throughout the year 2020 we will stay in touch with you with monthly live streams.
Support us
Our continuing administrative work, the streaming recordings and the preparations for the resumption of work in 2021 are a great financial burden for us, while our income is gone. This is why we are urgently asking our patrons and friends to continue supporting us. Find out more
No cantata performance is now possible.
but we'll stream anyway!
14 years of the J. S. Bach Foundation – favourite works from Bach's vocal oeuvre
6:45 P.M.
Welcome address and introductory remarks
7:00 until 8:00 P.M.
A "parlando" with Rudolf Lutz, Konrad Hummler and Xoan Castineira on the 25-year project of the Foundation, their favourite works, tonalities and affects.
Concert location
Teufen AR
Postponed – but not cancelled
The British authorities have now introduced quarantine requirements for travellers from Switzerland. For this reason, it is no longer possible for Angela Hewitt to travel for the planned "Angela meets Ruedi" programme. We ask for your understanding and will do all we can to offer the programme on another date.
BWV 183 «Sie werden euch in den Bann tun»
1. Rezitativ ‒ Bass
«Sie werden euch in den Bann tun, es kömmt aber die Zeit, daß, wer euch tötet, wird meinen, er tue Gott einen Dienst daran.»
2. Arie ‒ Tenor
Ich fürchte nicht des Todes Schrecken,
ich scheue ganz kein Ungemach.
Denn Jesus' Schutzarm wird mich decken,
ich folge gern und willig nach;
wollt ihr nicht meines Lebens schonen
und glaubt, Gott einen Dienst zu tun,
er soll euch selben noch belohnen,
wohlan, es mag dabei beruhn.
3. Rezitativ ‒ Alt
Ich bin bereit, mein Blut und armes Leben
vor dich, mein Heiland, hinzugeben,
mein ganzer Mensch soll dir gewidmet sein;
ich tröste mich, dein Geist wird bei mir stehen,
gesetzt, es sollte mir vielleicht zu viel geschehen.
4. Arie ‒ Sopran
Höchster Tröster, Heilger Geist,
der du mir die Wege weist,
darauf ich wandeln soll,
hilf meine Schwachheit mit vertreten,
denn von mir selber kann ich nicht beten,
ich weiß, du sorgest vor mein Wohl!
5. Choral
Du bist ein Geist, der lehret,
wie man recht beten soll;
dein Beten wird erhöret,
dein Singen klinget wohl.
Es steigt zum Himmel an,
es steigt und läßt nicht abe,
bis der geholfen habe,
der allein helfen kann.
The project of the J. S. Bach Foundation
The J.S. Bach Foundation is performing the entire vocal oeuvre of Johann Sebastian Bach in an ambitious concert cycle lasting around 25 years. The project was initiated in 1999 by musician Ruldolf Lutz and entrepreneur Konrad Hummler, and the first concert took place in 2006. Through its concerts and activities, the J.S. Bach Foundation strives to provide a living experience of Bach's music and to promote a deeper understanding of the great composer's oeuvre. A core goal of the J. S. Bach Foundation is to raise the profile of Bach's vocal works. To this end, the Foundation established the "Bachipedia" platfom to reach even more people – especially the young – and to share the cultural assets it has cultivated over the years.
Rudolf Lutz is not only regarded in the music world as an eloquent pedagogue, able to explain complex compositional contexts in a vivid way, but he is also one of the most sought-after improvisers worldwide. He will give his presentation in English to do justice to our large Internet community.
In 1999, he personally funded and established the J.S. Bach Foundation of St. Gallen, a cultural organisation dedicated to performing the entire vocal oeuvre of J.S. Bach and documenting the concerts in audio and video recordings. His commitment to the project will occupy him until 2027.
Xoán Castiñeira first studied piano then completed a master's degree in musicology. After several years of performing as a concert artist, he purused a career in cultural management; today he is executive director of the J. S. Bach St. Gallen AG. In this role, Xoán Castiñeira is especially fascinated by the local and international dimensions of the foundation's work and the demand for excellence in both artistic and business matters.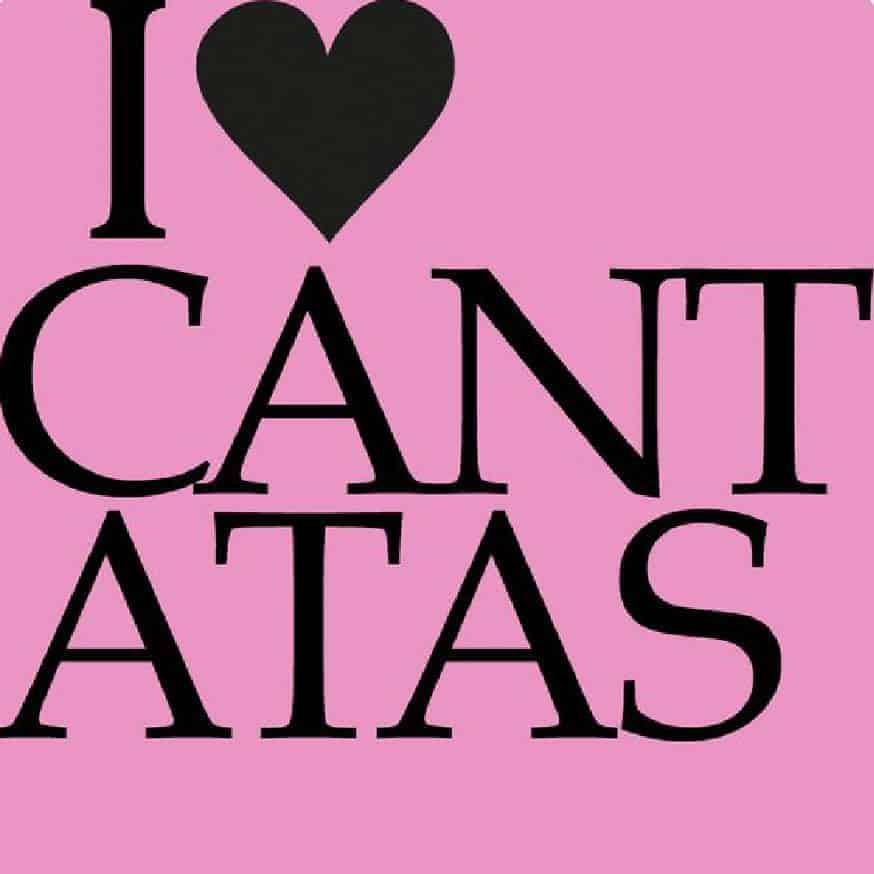 23 October 2020, 18.45 – Special guest: Michael Maul
20 November 2020, 18.45 – CD launch, Christmas Oratorio, with special guest Meinrad Walter
18 December 2020, 18.45 – Christmas songs with the vocal quartet of the J. S. Bach Foundation
Cantata performances of the J.S. Bach Foundation
Our cantata performances will be postponed until the end of the covid crisis. We hope to resume our performing activities in January 2021.
Live streaming archive
Have you missed a live stream or would you like to watch and listen to a performance again?