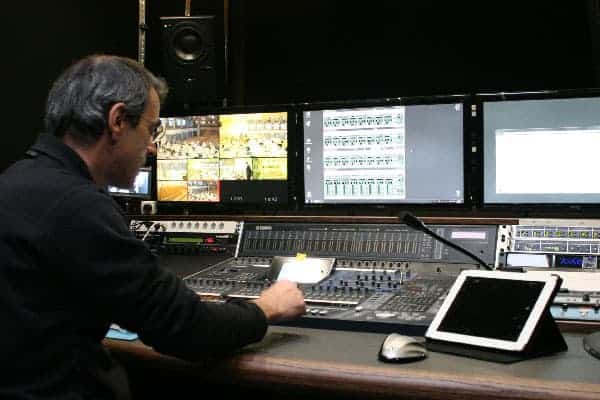 GALLUS MEDIA AG, located in St. Gallen, has been responsible for sound and video recordings of the J. S. Bach Foundation since the beginning of the Foundation's concert activities in 2006. Always remaining discreetly in the background, the staff uses state-of-the-art technology to produce results that meet the most stringent quality demands.
The collaboration between the J.S. Bach Foundation and GALLUS MEDIA AG is founded on values that are reflected in their shared passion and dedication to professionally record and document classical music.
Working closely with artistic director Rudolf Lutz, tonmeister Stefan Ritzenthaler is responsible for managing recordings and the final sound.
Meinrad Keel directs the recordings and creates virtuoso musical narratives for the music of Johann Sebastian Bach. Project leader Johannes Widmer is in charge of the team in addition to his role as consultant for the J.S. Bach Foundation.