We are committed to further expanding Bachipedia, to filling it with interesting content and to disseminating Bach's vocal oeuvre – for young people in particular – free of charge worldwide. Our success depends on financial contributions from third parties. We are therefore grateful for all donations big and small. Thank you in advance for your support!

RaiseNow
You can donate your contribution with TWINT. It's quick, easy and secure. To do so, scan the QR code with the TWINT app, select your donation amount and confirm it. Thank you very much!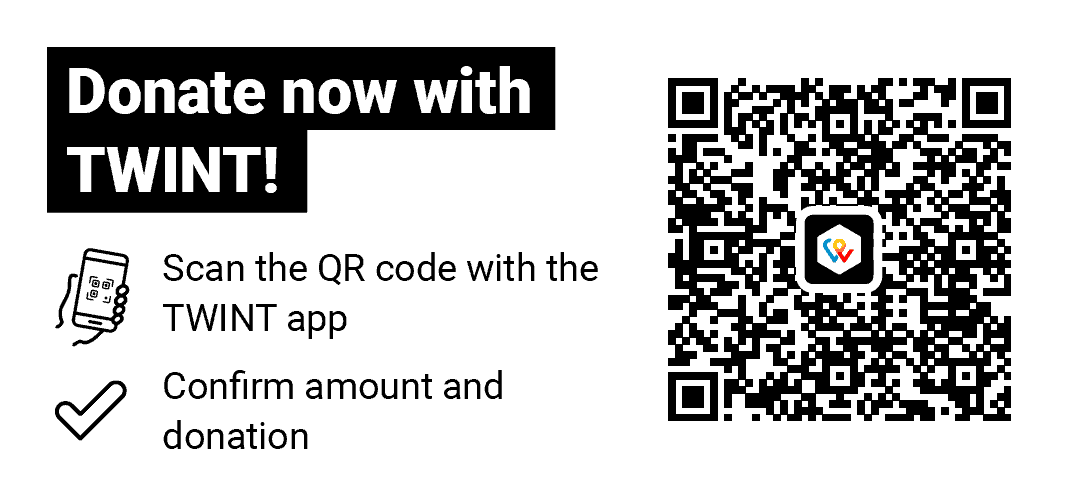 PayPal
You can transfer your donation via the payment service Paypal. You will be forwarded to the page of Paypal where you can login with your login data or register as a new user. All major credit cards are accepted for payment.

Bank transfer
You can also make your donation by bank transfer.
Bank details
J.S. Bach-Stiftung
Museumstrasse 1
P.O. Box 328
9004 St. Gallen
Switzerland
IBAN: CH73 0900 0000 8558 5738 0
BIC: POFICHBEXXX
PostFinance AG
Purpose of payment: Bachipedia
Donations are tax-deductible for all residents of Switzerland. If you would like a receipt for your donation, please send an e-mail to info@bachstiftung.ch.

Donors from Germany
Supporters resident in Germany should note that their financial contributions are tax-deductible only when the contribution is a true donation without any benefits or services received in return. This means that contributions are non-deductible when you select a support category such as Friend, Supporter, etc. We thus request that if you would like a donation receipt, please transfer your payment with "donation" clearly marked as the payment reference and the details of your address to "Förderverein Kuratorium J. S. Bach-Stiftung e.V:
Bank details
Förderverein Kuratorium J. S. Bach-Stiftung e.V.
Belgradstr. 43
80796 Munich
Germany
IBAN: DE70 7002 0270 0015 4171 28
BIC: HYVEDEMMXXX
UniCredit Bank AG
The initiator of the association, Prof. Dr. Ekkehart Reinelt, is a member of the Board of the International J.S. Bach Foundation Zurich. You are welcome to contact him directly: kuratorium@bachstiftung.de
Further ways to support us
Do you have any suggestions or feedback for us?
You can also support us by sharing your feedback. Your suggestions give us new ideas that help us to continually improve and expand the site. We are happy to receive your input, criticism and, of course, praise.
Support the translation of our content
By contributing to our translation work, you can support the Foundation's mission to present Bach's vocal oeuvre to the world.
Do you have any further ideas about how you could support us?
We are also very happy to hear about your own ideas. Please don't hesitate to contact us!