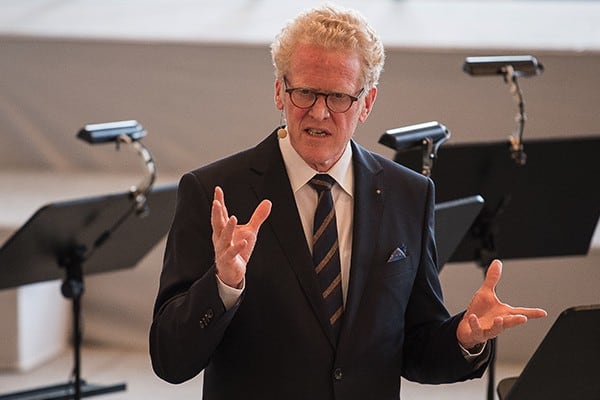 Niklaus Peter was born in Zurich in 1956 and grew up in Basel. He studied theology in Basel, Berlin and Princeton (NJ USA), and completed a dissertation in the field of systematic theology. In 1995 he took on the position of university pastor in Bern; from 2000 to 2004 he was director of the publishing house "Theologischer Verlag Zürich". From 2004 to 2021 he was pastor at the Fraumünster church in Zurich and dean of the parish chapter of the City of Zurich. Niklaus Peter is active as an editor (academic editions of F. Schleiermacher, F. Overbeck, sermon volumes) and was a freelance journalist for the Swiss NZZ newspaper until 2017. He is currently a columnist for the Das Magazin, a publication of the Swiss Tagesanzeiger newspaper. He is married to Vreni Peter-Barth, a flutist and music teacher, and is the father of four adult children.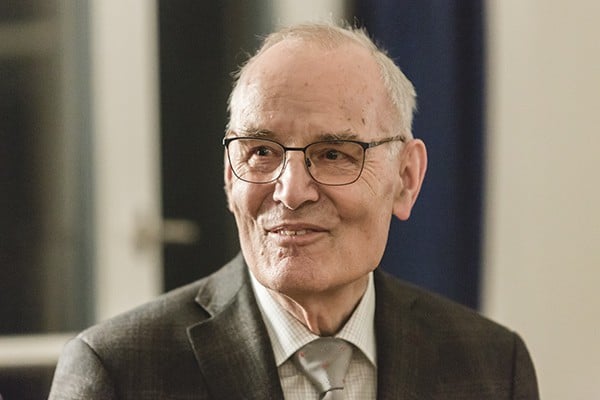 Karl Graf (*1934) grew up in the small town of Pfyn, where his father was the local pastor. After earning his school-leaving diploma in Frauenfeld, he studied theology in Zurich and Göttingen. Karl Graf's first post as a pastor was in the town of Stein in Appenzellerland. In 1966, he was called to a position at the St. Laurenzen church in St. Gallen, where he remained until 1993. It was there that his rewarding collaboration in theology and music with church organist Rudolf Lutz originated.
During his time at St. Laurenzen, Karl Graf was assigned various church offices alongside his post as county pastor. From 1982 to 1986, he was dean of the church district of St. Gallen. He also served as president of the reformed church forum of St. Gallen, the Christian-Jewish working group of St. Gallen, and "Schulheim Langhalde", a reformed church boarding school in Abtwil.
From 1993 to 1999, Karl Graf was president of the canton of St. Gallen's church council of the reformed church of Switzerland; previously, he had served on the council as a voluntary member. From 1994 to 2002, he served on the authority responsible for supervising the qualifying examinations for pastors.
From 2000 to 2018, Karl Graf was a member of the Foundation Board of the J.S. Bach Foundation of St. Gallen.
Karl Graf is married to Magdalena Rüegg and is the father of four adult children.