Erhöhtes Fleisch und Blut
BWV 173 // For the Second Day of Pentecost
(Exalted flesh and blood) for soprano, alto, tenor and bass, transverse flute I+II, bassoon, strings and continuo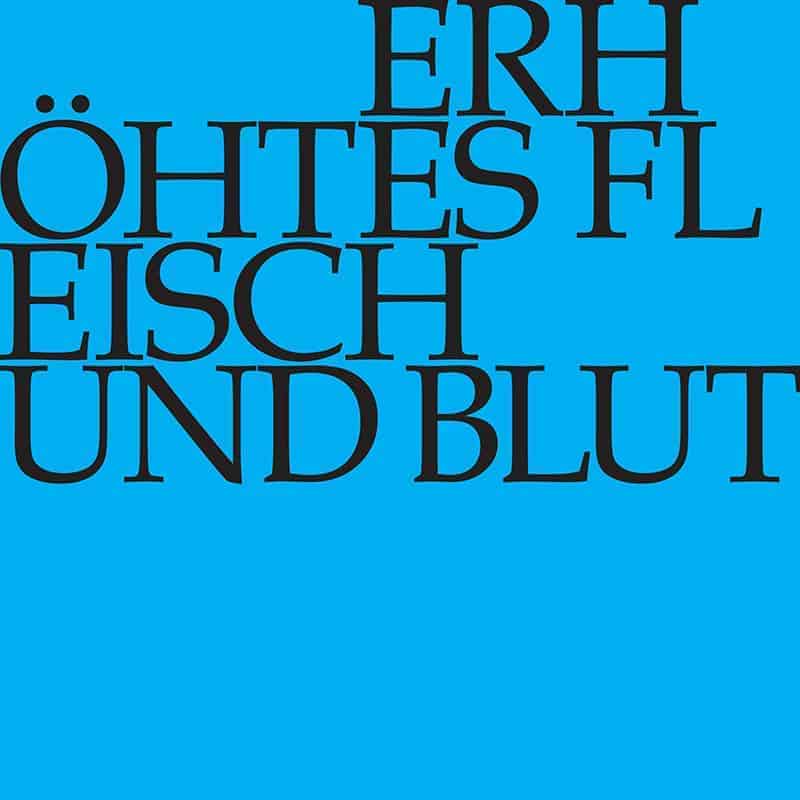 Video
Experience the introductory workshop, concert and reflective lecture in full length.
«Lutzogram» for the introductory workshop
Rudolf Lutz's manuscript for the workshop
Soloists
Choir
Soprano
Susanne Frei, Guro Hjemli, Alexa Vogel, Noëmi Tran Rediger, Mirjam Berli
Alto
Jan Börner, Antonia Frey, Olivia Heiniger, Lea Scherer, Simon Savoy
Tenor
Marcel Fässler, Clemens Flämig, Raphael Höhn
Bass
Fabrice Hayoz, Chasper Mani, William Wood
Orchestra
Conductor
Rudolf Lutz
Violin
Renate Steinmann, Plamena Nikitassova, Christine Baumann, Sylvia Gmuer, Martin Korrodi, Olivia Schenkel
Viola
Susanna Hefti, Martina Bischof
Violoncello
Maya Amrein
Violone
Iris Finkbeiner
Bassoon
Susann Landert
Transverse flute
Claire Genewein, Renate Sudhaus
Organ
Norbert Zeilberger
Musical director & conductor
Rudolf Lutz
Workshop
Participants
Karl Graf, Rudolf Lutz
Reflective lecture
Speaker
Daniel Hell
Recording & editing
Recording date
06/17/2011
Recording location
Trogen
Sound engineer
Stefan Ritzenthaler
Director
Meinrad Keel
Production manager
Johannes Widmer
Production
GALLUS MEDIA AG, Switzerland
Producer
J.S. Bach Foundation of St. Gallen, Switzerland
Matching publications in our shop
Librettist
Text
Unknown
First performance
Probably on Whitmonday,
29 May 1724
Libretto
1. Rezitativ (Tenor)
Erhöhtes Fleisch und Blut,
das Gott selbst an sich nimmt,
dem er schon hier auf Erden
ein himmlisch Heil bestimmt,
des Höchsten Kind zu werden,
erhöhtes Fleisch und Blut!
2. Arie (Tenor)
Ein geheiligtes Gemüte
sieht und schmecket Gottes Güte.
Rühmet, singet, stimmt die Saiten,
Gottes Treue auszubreiten!
3. Arie (Alt)
Gott will, o ihr Menschenkinder,
an euch große Dinge tun.
Mund und Herze, Ohr und Blicke
können nicht bei diesem Glücke
und so heilger Freude ruhn.
4. Arie (Duett Bass, Sopran)
Bass
So hat Gott die Welt geliebt,
sein Erbarmen
hilft uns Armen,
daß er seinen Sohn uns gibt,
Gnadengaben zu genießen,
die wie reiche Ströme fließen.
Sopran
Sein verneuter Gnadenbund
ist geschäftig
und wird kräftig
in der Menschen Herz und Mund,
daß sein Geist zu seiner Ehre
gläubig zu ihm rufen lehre.
Sopran, Bass
Nun wir lassen unsre Pflicht
Opfer bringen,
dankend singen,
da sein offenbartes Licht
sich zu seinen Kindern neiget
und sich ihnen kräftig zeiget.
5. Rezitativ
Unendlichster, den man doch Vater nennt,
wir wollen dann das Herz zum Opfer bringen,
aus unsrer Brust, die ganz vor Andacht brennt,
soll sich der Seufzer Glut zum Himmel schwingen.
6. Chor
Rühre, Höchster, unsern Geist,
daß des höchsten Geistes Gaben
ihre Würkung in uns haben!
Da dein Sohn uns beten heißt,
wird es durch die Wolken dringen
und Erhörung auf uns bringen.
Bibliographical references
All libretti sourced from Neue Bach-Ausgabe. Johann Sebastian Bach. Neue Ausgabe sämtlicher Werke, published by the Johann-Sebastian-Bach-Institut Göttingen and the Bach-Archiv Leipzig, Series I (Cantatas), vol. 1–41, Kassel and Leipzig, 1954–2000.
All in-depth analyses by Anselm Hartinger (English translations/editing by Alice Noger-Gradon/Mary Carozza) based on the following sources:  Hans-Joachim Schulze, Die Bach-Kantaten. Einführungen zu sämtlichen Kantaten Johann Sebastian Bachs, Leipzig, 2nd edition, 2007; Alfred Dürr, Johann Sebastian Bach. Die Kantaten, Kassel, 9th edition, 2009, and Martin Petzoldt, Bach-Kommentar. Die geistlichen Kantaten, Stuttgart, vol. 1, 2nd edition, 2005 and vol. 2, 1st edition, 2007.